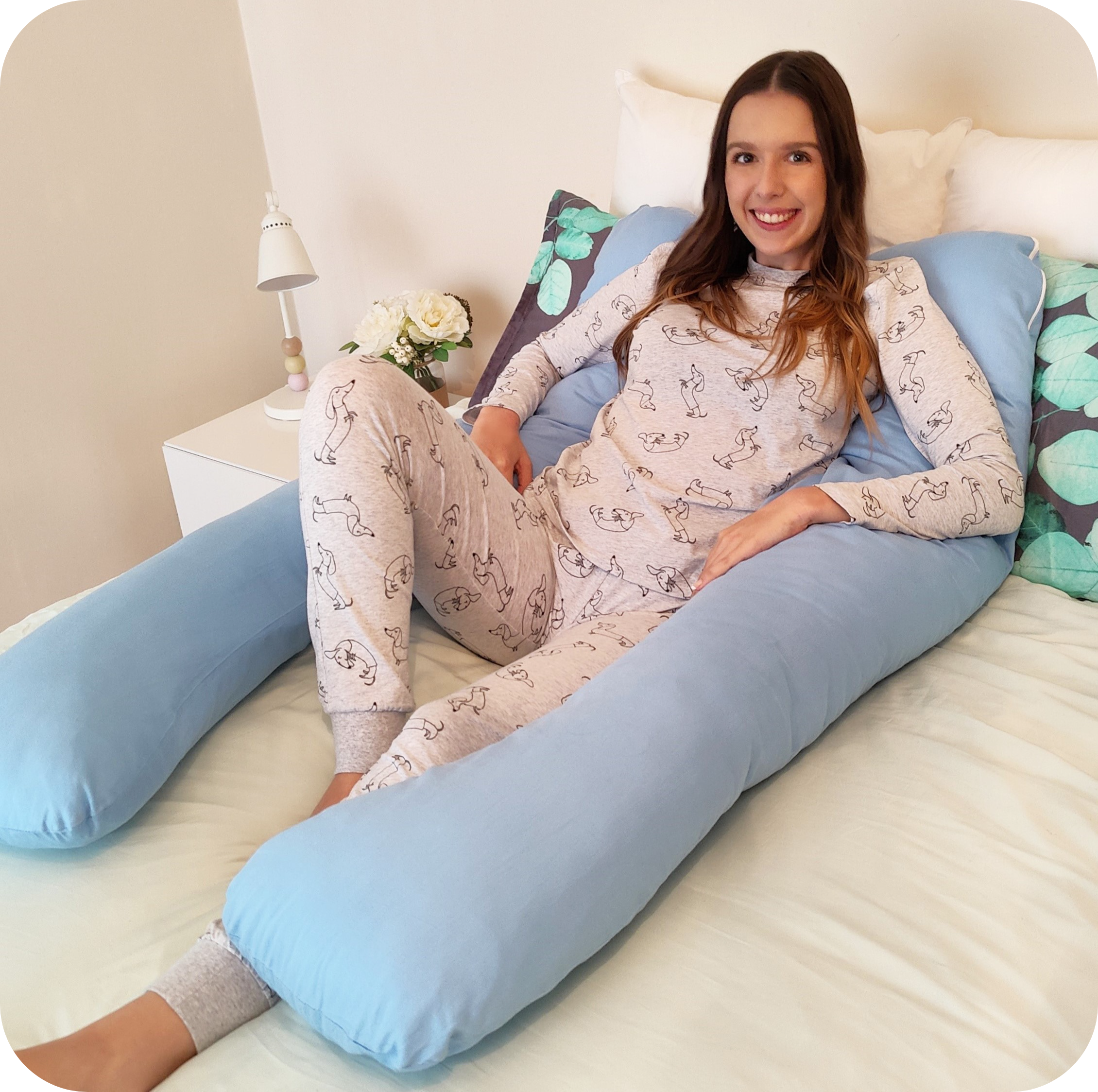 What's a Pillow Pod?
The Pillow Pod Support Pillow is the softest, most comfy pillow you will ever own. It is specially designed to cradle your body and support your neck, hips and legs to promote a better, more comfortable sleep.
We use ultra-soft cotton paired with plush memory resistant polyester filling to help you reach the ultimate level of comfort in any position.
It is not only the best sleep companion, it also can be used throughout the day, reading a book or watching your favourite show. Either way we know you're going to be comfiest in the Pillow Pod Support Pillow.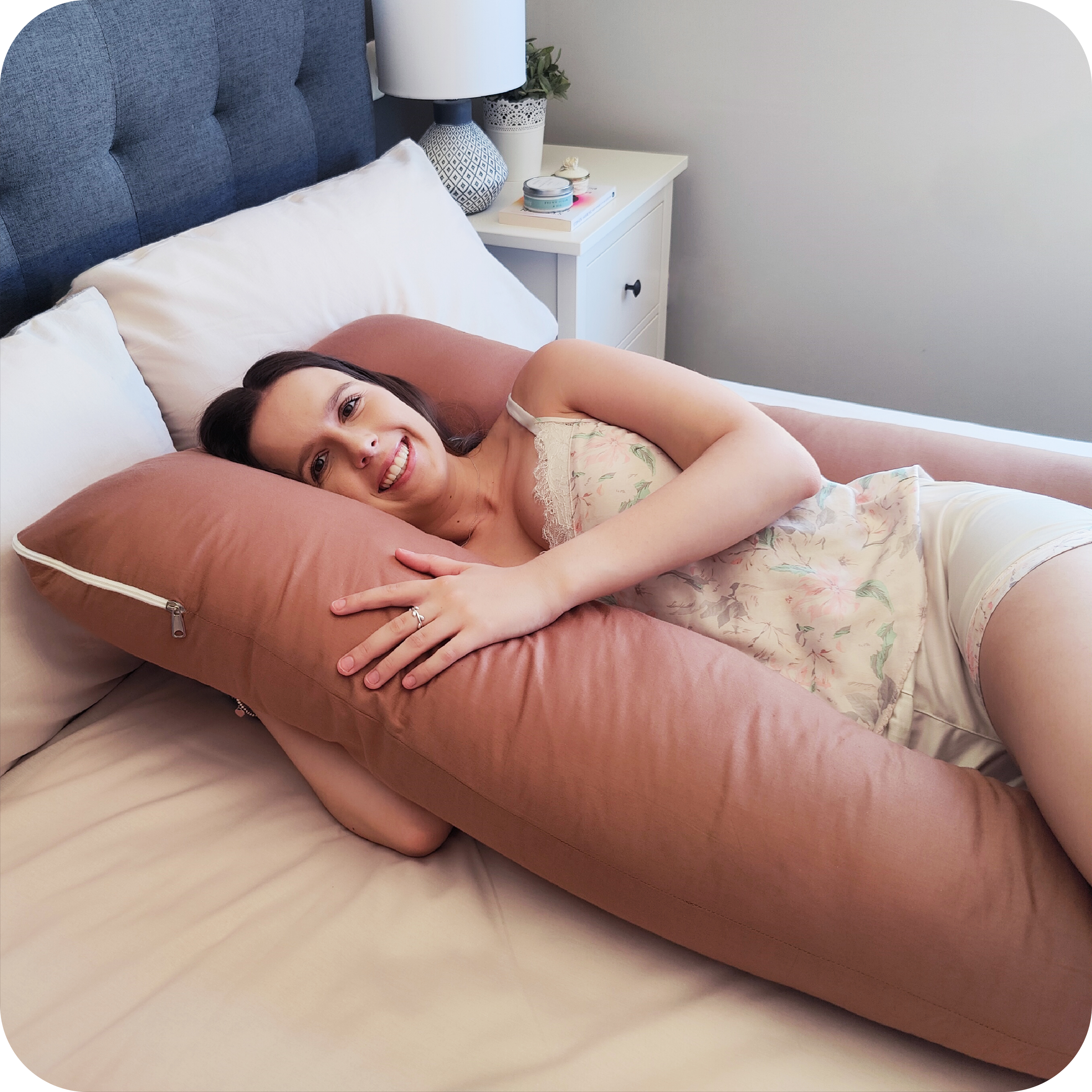 Why the Pillow Pod?
✔ Supports hips, legs and shoulders
✔ Alleviates pressure on spine
✔ Minimises aches and pains
✔ Improves blood circulation
✔ Prevents numbness
✔ Decreases swelling and discomfort
✔ Eases anxiety and stress
✔ Enhances sleep quality
✔ Perfect for anyone and everyone
Build Your Own Bundle
Create your own perfect bundle by mixing and matching any combination of Pillow Pod Support Pillows and Extra Pillow Pod Cases and SAVE MORE with EVERY ITEM on top of our current 30% OFF SALE!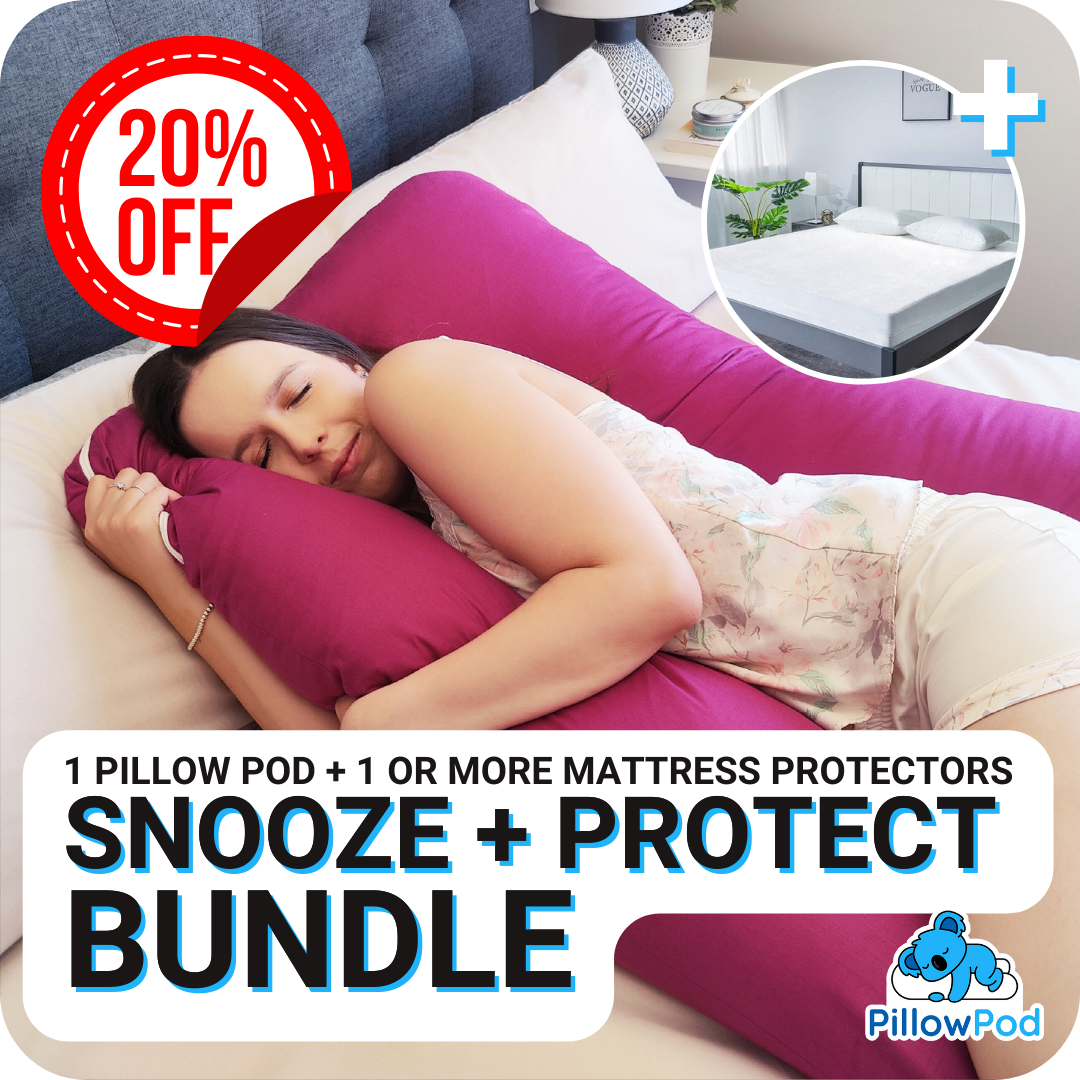 Snooze + Protect Bundle
Sleep soundly and safeguard your mattress with this unbeatable deal. Save an EXTRA 20% when you choose 1 Pillow Pod and 1 or MORE Fully Encased Mattress Protectors.
worried about stealing too much bed space from your partner?
Experience Supportive Sleep While Saving Space
Don't let bed space disputes stop you from getting the restful sleep you deserve! First release SOLD OUT FAST - Don't miss out on our restock & click below to be notified when they are back!
Protect Yourself with an Allergy-Free and Waterproof Sleep Space
Sleep Safer on a Clean Protected Mattress
Every night the human body loses fluids and millions of skin flakes which are absorbed into your mattress. Poorly protected mattresses are the perfect breeding ground for bacteria and dust mites (a major cause of asthma, eczema and rhinitis). Sleep well knowing yourself and your entire mattress is protected from allergens and accidents.
Discover a world of better sleep and sweet dreams
Pillow Pod Journal
Our Story
We started Pillow Pod in 2021 after our co-founder Simone's decade-long struggle with scoliosis and spinal fusion, where she experienced firsthand how chronic pain can impact your sleep and mental health. Also, our second co-founder Matthew suffered physical pain and discomfort from sleeping on his side. We decided to create a solution that could help people solve their sleeping issues. This is how the Pillow Pod Support Pillow was born.
We have helped thousands of people find relief and comfort in their Pillow Pod Support Pillows. We feel fortunate to turn our personal struggle into a solution that helps others, and we're dedicated to improving people's sleep. If you're someone who's dealing with issues that are impacting your sleep, we encourage you to give the Pillow Pod Support Pillow a try. We're confident that it can make a difference for you, just like it has for so many others.