ARE YOU STRUGGLING TO GET A GOOD SLEEP?
Pillow Pod Has The Solution
How many times have you tossed and turned all night long, trying to get comfortable enough to fall asleep? We lost count too!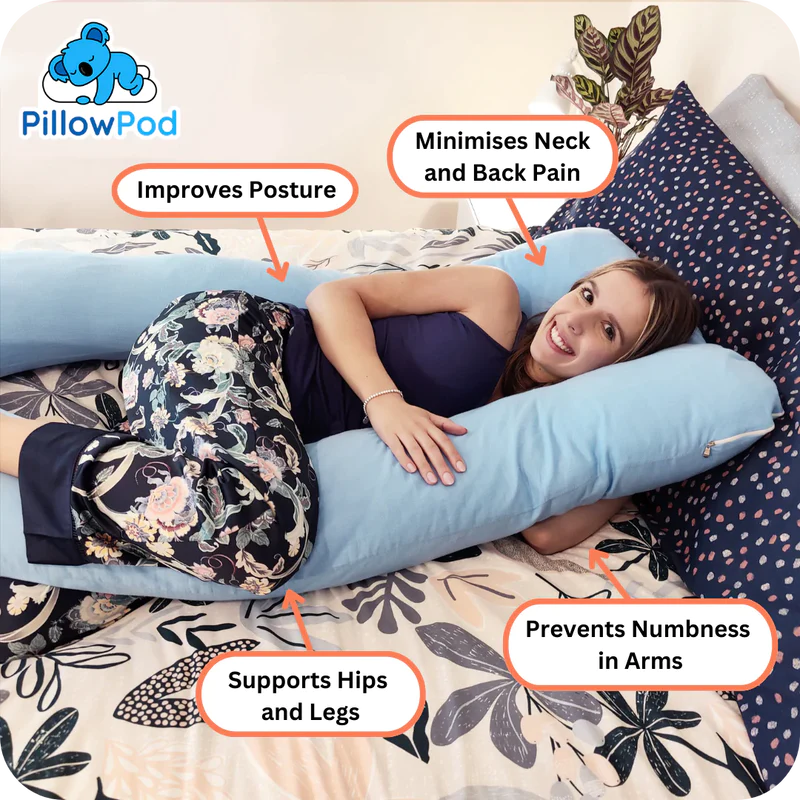 Most people have only ever used a traditional pillow when sleeping. But, did you know that traditional pillows do not support your body properly which can be the cause of most of your sleeping issues. What if we told you there is a solution to getting a good night's sleep!
With a custom design built by years of testing, we have figured out how to create the comfiest pillow that will support your body letting you get your best rest.

The Pillow Pod Support Pillow is a one size fits all product that has the dimensions of 135 x 70 cm, allowing plenty of room for you to relax and feel supported no matter your size.

It is made from the softest velvet and plushest memory resistant polyester filling so you can feel like you're cuddling a cloud!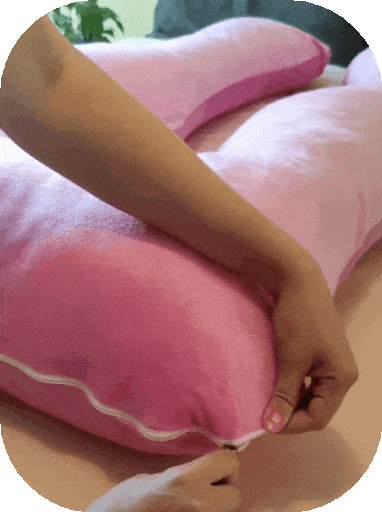 As the Pillow Pod Support Pillow is designed to help people get a better sleep, you are playing a part towards increasing your wellbeing and happiness by taking a step to solve your sleeping problems.
💬 "Usually I can sleep 12 hours and wake up feeling like I hadn't slept, but with this pillow I can have minimal sleep and wake up feeling great and well rested. I rave about it to everyone!!" - Lynette ⭐️⭐️⭐️⭐️⭐️
You too can experience Lynette's full body relief, and make your bad sleep a thing of the past with our Pillow Pod!
DESIGNED FOR YOU
Our Difference
The Pillow Pod Support Pillow is made of high quality ultra-soft velvet paired with plush memory resistant polyester filling so you will not have to buy and replace it as often as the traditional pillow. Also, the Pillow Pod has an easy-to-wash case that you can simply take off in seconds.

The Pillow Pod Support Pillow's efficient design eliminates your need for multiple pillows to support your body. Get optimal support with just the Pillow Pod, saving you money and headaches.
SLEEP BETTER WITH SNUGGLY VELVET
Velvet Pillow Pod Cases
Elevate your Pillow Pod game with our snuggly velvet cases - designed to take your sleep experience to the next level of softness and comfort! Sleep in pure bliss as you rest your head on our irresistibly plush and cosy Velvet Pillow Pod Cases.